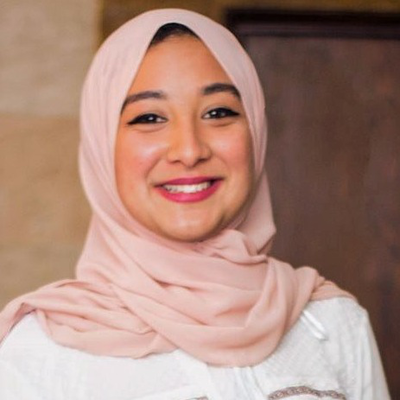 Informazioni su Maii Zidane:
A resourceful Industrial Engineer and a Master of Science in Management Engineering Student at Politecnico di Milano 
Esperienza
Trainee - Avara Pharmaceutical Services SPA
3/2022 to 7/2022 -  Liscatte, Italy
As a part of the Industrial Management Lab with Politecnico di Milano, my teammate and I completed a process optimization project in the supply chain department, improving stock-to-sales ratio and Procurement accuracy. In addition to a 30% time reduction in requesting and compiling necessary data.
Tools used during the project:
A3 Framework
Visual Stream Mapping
ABC Analysis
Ishikawa Diagram & Pareto Analysis
SAP
MS Excel
Responsibilities included;
1-  Data collection and analysis
2-  Conduct Interviews and structure the AS-IS process diagram
3- Brainstorm ideas for solutions
4- communicate with different departments to optimize solutions
5- Design, implement and monitor the solution
Trainee [ Bachelor Graduation Project] - Al Ahram Security Group 
10/2018 to 6/2019 - Al Sharqia, Egypt 
For the final graduation project at Canadian International College, along with my teammates, we successfully carried out a "Cost of Poor Quality Reduction" project using Kaizen continuous improvement technique. The project was estimated to achieve a cost reduction of 250.000 EGP/per production line per year, it was awarded Best Graduation Project in the Industrial Engineering Department for the year 2019.
Tools used during the project:
Data gathering and analysis phase
Quality circles
Interviews
ABC Analysis
Ishikawa Diagram & Pareto Analysis
MS Excel
Solution: 
5S
Preventive Maintenance concept 
Basic Sensor ( Arduino programmed with C++) 
Brief meetings and training for the operators 
Trainee - Egyptian Steel 
7/2019 till 8/2019 - Cairo Egypt 
Delivered clerical support in the Supply chain department by handling a range of routine tasks such as sorting, and organizing files, spreadsheets, and reports.
Received training on;
production planning
writing and executing tenders
Supplier Negotiations
Documentation cycle
Issuing POs on SAP
Trainee - Hassan Allaam Services 
6/2019  till 7/2019 - Cairo, Egypt 
Delivered technical support as part of the maintenance team from Hassan Allaam Services in Henkel Egypt.
Duties included performing required inspections, recording data, and filling reports.
Recived training on Predictive and Preventive maintenance planning.
Educazione
Master of Science in Management Engineering 
Politecnico di Milano, Italy
September 2020, Expected Graduation May 2023
Dissertation on Lean 4.0 & Lean implementation to overcome I4.0 Barriers 
Bachelor (5-year cycle) in Industrial Engineering 
Canadian International College, Cairo 
September 2015 - July 2020 
With a Dual Degree in Mechanical Engineering from Cape Breton University, Canada 
Professionisti dello stesso settore Produzione / Meccanica di Maii Zidane
Professionisti di diversi settori vicino a Corvetto, Milano, Città metropolitana di Milano
Offerte di lavoro vicino a Corvetto, Milano, Città metropolitana di Milano
---

Confidenziale

Lombardia, Italia

Importante Azienda Group, leader nella creazione di soluzioni integrate per l'incontro tra domanda e offerta di lavoro e lo sviluppo della carriera, nell'ambito delle attività progettuali legate al Te ...

---

Experis

Milano, Italia

A tempo pieno

Experis, brand di ManpowerGroup - leader in 54 paesi nella Ricerca e Selezione del personale, sviluppo di Career and Skills, Consulenza IT & Engineering e System Integration è il technical partner ide ...

---

Aeneas S.r.l.

Milano, Italia

Per importante e storico Gruppo operante nell'ambito dei servizi B2B e B2C, nel settore della riqualificazione energetica degli impianti, siamo alla ricerca di un/aPROPOSAL ENGINEERIl/la candidato/a è ...