1 anno fa · 2 min. di lettura · visibility ~100 ·
Be Like an Avocado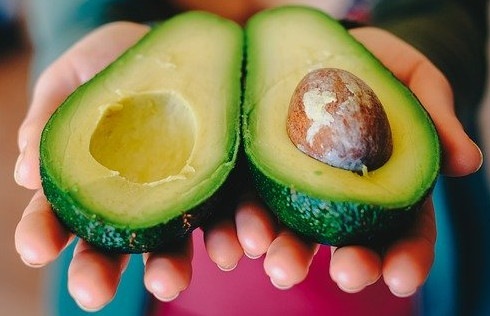 Avocados are one of the so-called super-foods and constitute a great addition to someone's diet, regardless of his/her dietary preferences. They even have a preventative effect against cancer (the avocados, that is), among other health benefits (interesting article on this topic).

However, this is not a buzz on avocados as a dietary option. An avocado, just like anything else in nature, can also be a symbol of something even more important. In this case, it is a role model of sorts in these turbulent times. Let me explain…
Avocado is tough at its core

Because of this, it is not something you'd mess with, even if you have a sharp knife at your disposal. If we were like an avocado, we'd have a strong core of moral values or principles, rendering us a force to be reckoned with, instead of some weakling, like those you find on some social media. This strong core can also be a set of convictions. The scientific rigor a science-oriented individual stems from such a core.

Avocado's external is much softer (particularly when it has matured)

This is equally important because it renders the avocado an attractive fruit to include in your diet. Also, the softer it is on the outside, the yummier it usually is. If we were to apply this to ourselves, we'd have something like the attractive qualities that make one someone you'd like to communicate with, even follow if that person is a leader. Things like amicability, kindness, and empathy are the avocado-like exterior we can opt for.

Avocado can benefit everyone in one way or another

An avocado is not something that only vegetarians would eat. Even more traditional dietary groups enjoy a good avocado once in a while. If we were like avocado in that respect, we'd be more amicable and relate-able as individuals. We'd be able to communicate effectively not only with people in our field but also with others who we'd normally not connect to due to a gap in our interests. Such a trait is essential in all sorts of leadership.

Avocado is a versatile food option

Avocado can be eaten raw, cooked, and even sliced on a toast, along with other (hopefully healthy) stuff. A quick look on the web can reveal a myriad of options for those wanting to include avocado in their diet, without resorting to the same recipe every time. If we were to imitate avocado in that regard, we'd be more versatile and willing to take risks. We'd step out of our comfort zone and find complementary individuals to collaborate with, providing even more value to those who require our services.

I don't know about you but all this talk about avocados has made me hungry! Not just for avocado-based dishes, but in general. Jokes aside, we have a lot to learn even from humble things like avocados, since nature has a lot of innate wisdom in it. We just need to learn to access it and apply it in our lives, enriching them as well as enriching the lives of others. Cheers!
Non hai gruppi che si adattano alla tua ricerca