3 anni fa · 1 min. di lettura · visibility ~10 ·
Blockchain and Hashgraph as Cyber Security Technologies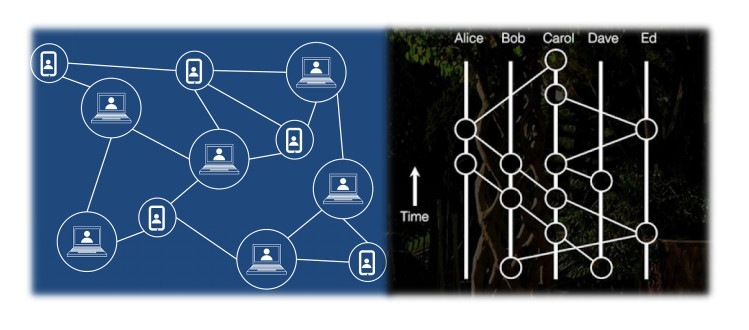 Blockchain has been making waves in the past decade or so, with many applications like BitCoin and other cryptocurrencies that have been developed on this platform. Yet, there is also alternative platforms like Hashgraph that promise to deliver the same services but in a more efficient manner.

All these technologies are under the umbrella of Distributed Ledger Technologies and are particularly important in our era of pronounced cyber security concerns. Recently I've put together a video on this topic that's now available on Safari. It's more high level but it covers all the key aspects of the technologies, making it ideal for someone new to the topic. 
For those who are not familiar with the Safari portal, it is a digital library of sorts, owned by the O'Reilly publishing house. You need a subscription to access all the material it contains, but if you are fond of educational videos, it is bound to be worth it for you!
Naturally, no single video can do this topic justice, but it's a good starting point. After all, cyber security technologies are changing so fast that by the time you read a book on one of them, the material may already be out-of-date. However, the core principles of it, as described in a video like this, are bound to remain relevant for a while.
What are your thoughts on Blockchain and Hashgraph? Do you believe that one of them will prevail, or will they co-exist in the years to come? Let me know in the comments. Cheers!
Non hai gruppi che si adattano alla tua ricerca