11 mesi fa · 4 min. di lettura · visibility 0 ·
Deep Tech as an Investment Area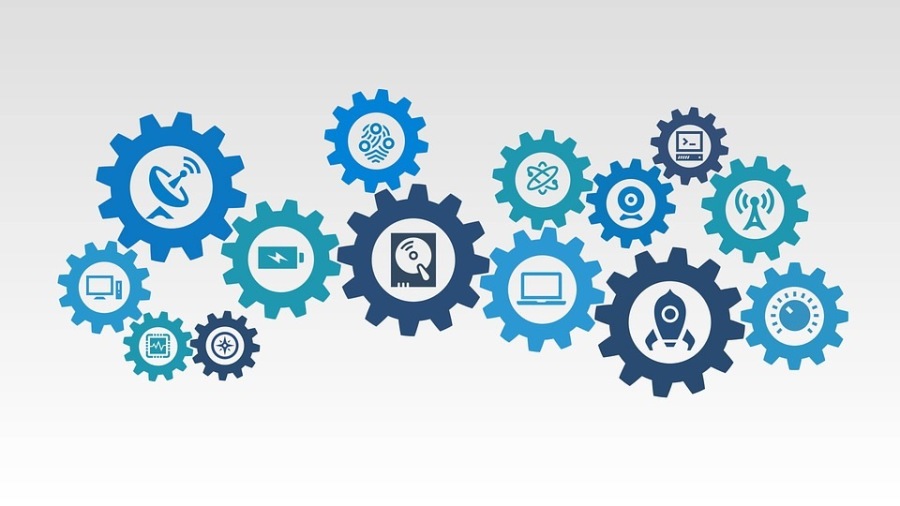 What Is Deep Tech?

We usually define Deep Tech (DT) as companies founded on a scientific discovery or meaningful engineering innovation (novelty factor). Such companies are trying to solve more large-scale issues that significantly affect the world around them (impact factor). However, they are not just about tech, since they are also characterized by the time & scale factor, which has to do with the significant amount of time they need to become fully implemented, as well as the investment factor. The latter is particularly important as it can make or break a DT start-up, since it involves continuous funding, sometimes from various sources (crowdfunding), to raise the capital it needs.
Unfortunately, many investors don't have the expertise needed to accurately evaluate the potential of emerging technologies, to make an informed decision. Yet, even if they are tech-savvy, it's often challenging to discern whether a particular DT start-up has what it takes to make it as a company with a future. After all, it takes several factors to make a start-up grow into a viable business, and in the DT world, this challenge is even greater, due to the amount of uncertainty in the technologies involved. Nevertheless, the impact such companies yield is something that can bring about an impressive ROI, that's more sustainable than a regular tech company, having long-term benefits that go beyond the stakeholders involved. After all, if tech companies are re-inventing the wheel, DT takes an entirely different approach, effectively making the wheel obsolete!
Deep Tech Overview and Examples
The DT world is a complicated one as it doesn't just involve specialized tech companies that are the norm today. DT involves many other players, such as universities, research labs, various corporations, investment firms, and even governments. In some cases, there is even an incubator involved, helping the companies mentioned previously get started and receive their initial funding. It's worth noting that DT companies are quite robust when it comes to extreme circumstances like the one we are facing now collectively with Covid-19, as DT has been facilitated by this situation, e.g. through the cross-country collaboration that's been taking place, to tackle the disease.
DT is not something that appears in one part of the world either. Although the US held the lion's share of the DT world up until recently, today its share has been declining, as DT is becoming a global phenomenon. At the same time, DT is no longer the primary purview of deep pockets or the scientific community for that matter. These trends are reflected in the amounts of private funds invested in DT companies, which have been rising at a rate of about 22% in the past few years, overall. Naturally, private funding is highly sensitive to the region of the world where these start-ups dwell. For Germany, for example, there has been a rise of about 73%, while in the UK a rise of 47% has been observed for the same period. Note that the record in the rise of private funding is held by Greater China (China, Hong Kong, Taiwan, and Macau) with an impressive 81%, for the same period. Currently, there are over 8000 DT companies around the world, with Europe holding a large portion of them (e.g., there are about 1250 DT companies in Germany alone). Beyond the US, there are around 30 other countries where DT companies live. Although many of them are in various developed countries, some are in the developing world too, including African countries. This fact goes on to show the universality of DT and how it goes beyond the norms of conventional tech companies.

Funding is not always the primary concern of a DT company though since at one point other matters take the forefront. For example, as its technology readiness level (TRL) increases, market share is usually of primary importance for a DT company, with funding taking a secondary role. However, in the beginning, and to some extent in a later stage of development, funding is key for a DT company to flourish.
What's more, DT is not found in a particular field only, as it's a term that encompasses several domains. Namely, DT companies can be found in any one of the following areas:
• Biotechnology & synthetic biology – engineering biology by redesigning natural systems or building new ones.
• Artificial intelligence (AI) – designing computers that can imitate human cognition to learn, recognize patterns, and solve complex problems.
• Photonics & electronics – light generation, detection and manipulation, and its integration with electrical systems for sensing and communications.
• Drones & robotics – automated and intelligent machines with increasing capabilities in surgery, home maintenance, delivery, and many other sectors.
• Advanced materials – the design and discovery of materials with new properties, such as superconductors that power magnetic levitation trains in Japan.
• Quantum computing – quantum theory describes the universe at (sub)atomic scales, and its key findings can be applied to the design of faster and more secure computers.

Although not officially part of the DT world, we could add the field of Virtual Reality (VR) as well as that of Augmented Reality (AR) to this list since they are closely linked to AI and computer science in general when it comes to the forefront of research in these areas.
Final Thoughts about Deep Tech
Due to the nature of DT companies, the risks involved are more significant. A piece of tech may seem promising and be even groundbreaking, but the people involved in it may lack the engineering (technical) skills involved to scale it up and make it reliable, while a lack of business understanding may also be found in such entrepreneurs.
Fortunately, you don't need to be an expert in DT to invest in it, particularly if you analyze the company at hand properly. However, some understanding of DT as well as some domain knowledge would be a big plus. Naturally, some enthusiasm about technology and intuition of where it's going can come in quite handy too for the VC investor of such companies.
References
1. https://www.bcg.com/publications/2020/how-deep-tech-can-shape-post-covid-reality (last accessed: 23 October 2020)
2. BCG, The Dawn of the Deep Tech Ecosystem - A deep dive into deep tech investing, July 2019.
3. Networkdigital.it - https://www.startupbusiness.it/what-is-deep-tech-and-which-start-ups-are-marking-the-road-not-uber/96448 (last accessed: 23 October 2020)
4. https://unitdx.com/what-is-deep-tech (last accessed: 23 October 2020)
5. https://www.sginnovate.com/pressroom/top-three-deep-tech-start-ups-extreme-tech-challenge-singapore-2020-unveiled (last accessed: 23 October 2020)
6. https://2017.stateofeuropeantech.com/chapter/deep-tech/article/european-deep-tech-seize-global-opportunities (last accessed: 23 October 2020)
7. https://kr-asia.com/how-deep-tech-will-change-several-market-by-2020-2022 (last accessed: 23 October 2020)
8. https://www.wired.co.uk/article/vc-deep-tech (last accessed: 23 October 2020)
9. https://sifted.eu/articles/deeptech-investor-pitching-tips (last accessed: 23 October 2020)
10. https://medium.com/speedinvest/why-deep-tech-start-ups-need-to-be-looked-at-differently-a6aceae78e04 (last accessed: 23 October 2020)
11. https://www.dw.com/en/deep-tech-start-ups-next-wave-of-global-disruptors/a-48727620 (last accessed: 23 October 2020)
12. https://www.businessinsider.com/deep-tech-uk-3-3-billion-boom-2020-6?IR=T (last accessed: 23 October 2020)
If you enjoy this article, feel free to check out my technical blog, where I write about various tech-related topics, particularly those related to Data Science and Artificial Intelligence. Cheers!

Non hai gruppi che si adattano alla tua ricerca