2 anni fa · 2 min. di lettura · visibility 0 ·
If You Don't Mind, I'd Like to Say a Few Things About "Minds"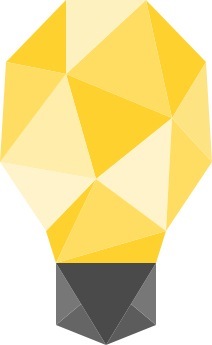 Backstory

It's been over a month now and even though I have a lot of things on my mind, I took the time to research and try out this fairly obscure social medium called "Minds" as it seemed to have a unique quality about it. Basically, it's a Facebook alternative, though it has a lot of elements from Twitter (such as following people and quick shares), and possibly a bit of a beBee influence as it supports diversity of views in a civilized environment.
Juicy Details

Minds' mission appears to be related to privacy and meritocracy of what gets shown on the news-feed. The former is particularly important as the platform is full of people who detest the fiasco that Facebook has become after its dirty laundry became evident to many people. Of course, even though the same hasn't happened to other mainstream social media, it's clear that the data that's shared in them is used in ways most people wouldn't consent to, while the only people who seem to profit from them are the ones who dedicate an immense amount of resources to them as well as those who have stocks in the corresponding companies. Minds on the other hand, seems to care more about quality of content than quantity, while its users' data is their own. As for the newsfeed, it's strictly chronological while if you use the social medium in a way that helps the other users and doesn't abuse its features (e.g. by doing excessive liking and commenting), you get points, which translate into tokens of a local cryptocurrency, which you can use to promote your stuff through the platform. Of course, you can always buy these tokens, but you cannot trade them with other cryptocurrencies once you acquire them.
Naturally, Minds is quite niche as a social medium so it's quite unlikely anyone of your friends, colleagues, or acquaintances uses it. So, it's definitely not for those who want to catch up with their buddies, at least not at this time. Besides, it's not the only security-oriented social medium out there, since Steemit seems to have been around a bit longer and is more established. However, because Minds is newer, it doesn't share the (serious) design flaws that Steemit has, while new features are coming about regularly. You can think of it as beBee but for the everyday Joe, who doesn't care about writing articles but wants to share stuff from various places on the web, as well as unconventional views, in a place where he/she will be treated with respect. After all, it's no secret that most conventional social media have a certain political ideology, to some extent, so some people may feel marginalized in them. This may mean that you'll see things there that you wouldn't like to see (e.g. lots of people who disregard science and promote bizarre ideas about the shape of our planet), but you'll also be exposed to new ideas that you'd not come across on your LinkedIn or Facebook feed.
Why I Remained in the Platform

What lured me to Minds is the fact that people there are very much like beBee: genuine. This fosters organic and meaningful interactions, something that's fairly rare in conventional social media. Also, the fact that the platform respects its users' privacy, instead of selling their data to the highest bidder, is something that definitely scored points with me. Moreover, the code of the social medium is open source and open to improvements. The gamification of the platform's use is also a big plus, since it makes it quite engaging.
Verdict

Naturally, I'm not going to give up beBee because of Minds, but ever since I started using this new platform I find other social media extremely shallow and not worth my time. I went there without knowing a single person, while the token system is still not entirely clear to me, yet I lingered for over a month now. Maybe there is something to it that keeps its users loyal, other than pictures of cats and storytellers who are busking for likes and retweets. But don't take my word for it; feel free to check it out yourselves! I'd be interested in hearing about your experiences with it.
Non hai gruppi che si adattano alla tua ricerca