4 anni fa · 3 min. di lettura · visibility ~10 ·
Intelligence vs. Intuition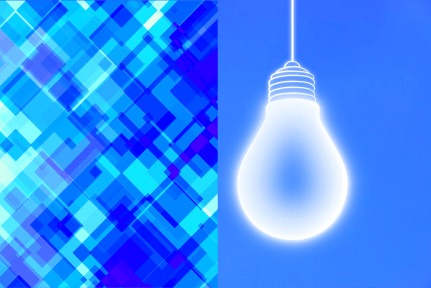 Everyone is talking about intelligence lately, particularly its merits and how some really smart people in the tech industry are trying to solve the "problem of intelligence" and teach machines how to be intelligent. Parallel to that, there are also other people who advocate that intuition is the way to go, whether it's something expressed through the Arts, through communication / collaboration, or through the coming up with great ideas that will solve the problems that plague our planet. So, which one is better? Which cognitive feature should we strive to develop further?
Intelligence has to do with processing information in an effective, efficient, and evolving manner. It's not enough to be able to deduce that A leads to B, or that A and B are correlated. We need to be able to do so methodically, relatively fast, and in a way that we can also make deductions (or inductions) about C and D, which are entities somewhat relevant to A or B. So, intelligence relies a lot on logic, a cognitive function that has been very important since the ancient times (it also relies heavily on imagination, though that can be part of another article). Even though today we have more sophisticated systems of logic (such as Trinary Logic, or Fuzzy Logic), it's doubtful that we have become more adept at using it. Just look at the stuff that's being published in the social media or even some books. A rational person would find them brimming with paradoxes, unsubstantiated conclusions, and other logical mishaps that may elude the untrained eye. This brings about confusion and irrationality, among other things. However, if we were to be more intelligent we wouldn't be affected by all that, right?
Intelligent people have organized themselves in guilds and societies throughout the centuries. Feeling like the rightful keepers of knowledge and the rightful developers of new know-how, they have taken it upon themselves to do science and come up with all the new inventions that will solve all our problems. So, there is merit in intelligence when it's applied, since the alternative would be to think for thinking's sake, something that some people still do for reasons beyond my comprehension. Most of these people develop psychological issues or worse, making it clear that intelligence is not all that great if not guided by something else, such as a sense of purpose and/or an inherent concern for the betterment of our species (and our planet). Think of people like Stephen Hawking, for example, who is undoubtedly quite intelligent and channeled his gift to help us understand parts of the universe that had never seen any light (literally).
Intuition involves the direct knowledge of something and/or the transference of information without the need of a rational framework (e.g. via feeling or some field yet to be fully described scientifically). Few people claim to understand it and even though there has been a system of reasoning that aims to describe intuitive processes, it has been greatly neglected by the scientific community. I'm referring to transductive reasoning and lateral thinking. Although induction and deduction are great for coming up with generalized patterns and applying those patterns to understand elements that were previously unknown, it is also possible to make inferences about B, directly from A, without going through some general rule as a medium. This fairly abstract approach to reasoning has been successfully applied in image analysis as well as other real-world applications, though it stills hasn't found its way to a scalable system.
Intuition doesn't require a lot of knowledge, since it relies on the inherent relationships of the pieces of information available. Also, in the case of human intuition, it has more to do with "gut feeling" or some "inner voice" than something we can easily rationalize and express logically. So, intuitive people have always been regarded as "special" or "gifted" in an attempt to label them so that they are not that scary. The more advanced ones would usually veer towards unconventional professions, such as psychics, artists, and inventors, though in essence, an intuitive person can be anything, even a down-to-earth IT professional. We don't know much about Alan Turing and how he came up with the ingenious ideas he did, but it is clear that the work he did during what was arguable one of the worst times of modern history, was very innovative to the extent that no rational person would normally accomplish the stuff he did. Yet, he was as much a mathematician as he was an engineer, intuiting high level designs about this crazy thing we now call computing, and then implementing them with whatever the tech of his time allowed. It's no wonder that modern computing and even the field of A.I. are largely due to him. So, intuition doesn't have to be all airy-fairy, like some people make it out to be.
So, what's best? Which should we go for, if we were to focus on developing ourselves? Well, both! It doesn't make sense to pick one over the other. A very interesting philosopher from Russia that traveled all over the world in a time that it wasn't easy to travel, and who eventually settled in England, where she worked on educating people on this "new" kind of thinking that she brought from the East, once wrote that intuition and high intelligence are indistinguishable. So, maybe this duality that we view on this topic, this gap that we perceive between intelligence and intuition is not really that important. Intelligent people can often be perceived as intuitive and vice versa. So, instead of wasting time arguing about the merits of one over the other, we can aim to develop our perception and our minds in general, be it via down-to-earth science or via more abstract and unconventional reasoning.
At the end of the day, if we manage to create something useful (and able to withstand the test of time) no-one is going to give a damn whether we came about it through some formal method or via a light-bulb moment. Because contrary to what many people think, creativity doesn't favor a particular type of people or a particular type of thinking, as it generally lies on the nexus between these two great faculties of the mind: intelligence and intuition.

"
Non hai gruppi che si adattano alla tua ricerca