2 anni fa · 3 min. di lettura · visibility ~100 ·
The 5-Fold Nature of Intelligence and Why Our Metrics Fail to Capture It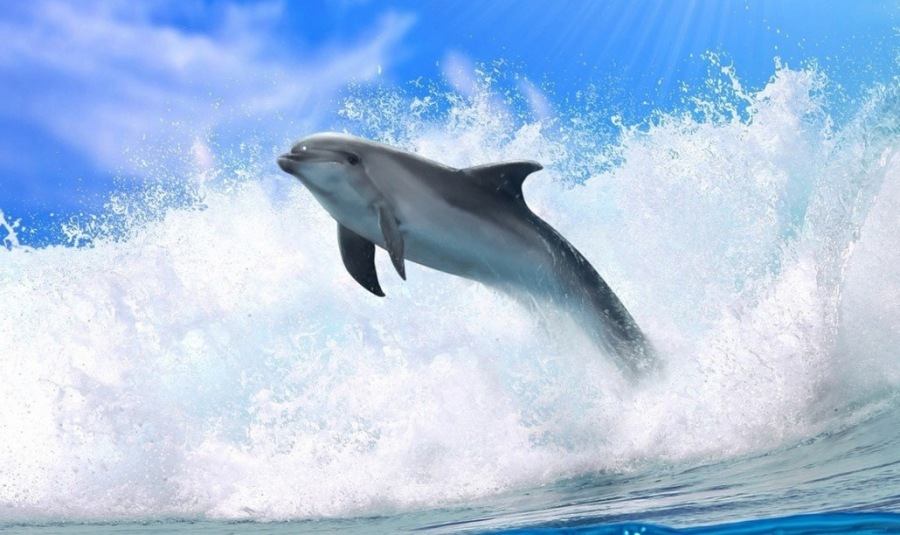 Intelligence is an important buzz word these days, especially since its artificial variety (A.I.) has come of age and proven itself of value to the business world. Naturally, intelligence is primarily responsible for modern human civilization and every aspect of advancement in our consciousness for the past millennia, but that's a footnote compared to what it is doing now to help us progress as a species. Yet, the way we view it is rudimentary at best, while psychology has done it a great injustice since it's reduced it to a single number (through the infamous IQ metric), an idea that's failed to produce any reproducible evidence as to its validity, despite its numerous correlations with metrics of social status, correlations that appear to be weaker and weaker these days. However, just like any other idea in academic science, if it has enough references it is considered of high veracity, even if it doesn't apply as much any more.

Based on my decade-long research on the topic, since I joined some quite unique group of people who transcend all of the divisive attributes society has imposed on us (e.g. religion, ethnicity, cultural background, and even societal status), linked by a more innate characteristic related to mental competence, I've managed to come to a robust enough model as to what constitutes intelligence in practice and how it is much more than IQ or any of the variants of this model.

Namely, to my understanding, intelligence comprises of 5 independent characteristics, all of which build on one another, enabling the sentient being (e.g. the human) to acquire, process, and transmute external stimuli to something useful and applicable to one's life, in the form of information that can be factored in high-level decision processes. Naturally, intelligence includes these processes too, though it can exist independent of them, as in the case of a narrow artificial intelligence. These 5 independent characteristics are:
* Perception - mainly focus and attention, as well as any other means of acquisition of raw data from the environment
* Remembrance - memory and organization of information in one's memory banks, something oftentimes facilitated by imagination, which is essential for any form of functional remembrance
* Analytic ability - the ability to analyze information efficiently and effectively, regardless of its nature (this is closer to what is referred to as IQ, EQ, and other Q's), and most importantly, filter out irrelevant information in a meaningful way
* Synthetic ability - the ability to synthesize information efficiently and effectively, particularly information stemming from different sources (e.g. external stimuli, rules derived from experience, and other pieces of information from additional evidence on the matter examined). This is often referred to as creativity and is responsible for the "creation" of new ideas.
* Intuition - the ability to create and apply rules of thumb that encapsulate the above processes in an elegant, though usually opaque, model. Intuition may also be innate to some extent, through its development is not genetic induced, since it relies heavily on the previous characteristic.
Of course, intuition may be seen as an independent mental faculty, yet I've yet to encounter a definition of it that is scientific enough and not too mystical to withstand the scrutiny of the examination of other mental faculties. That's not to say that it stems from intelligence though if it did, we wouldn't be able to tell, since it is above and beyond our ability to discern. The latter is but the synthesis of analytic and synthetic abilities into a single skill of sorts, enabling us to tell A from B and oftentimes explain why they differ. Even though intuition is superior to this ability, it is by no means more important, since even if you have some ingenious rule of thumb that can tell you how to deal with A and B, if you cannot explain how they differ from one another, no one is going to listen to you. Perhaps that's why the intuitive people have always been marginalized in society, while the A.I. systems that employ intuition have only recently started to receive sufficient attention.
From all this it becomes abundantly clear that intelligence is a complex process (or set of processes rather) that cannot be captured in its entirety by some silly little test that some psychologist devised using his or her quite limited understanding on the matter. After all, as we evolve as a species, the way we view ourselves (and intelligence too, as a result) changes, so it is naive to expect some metrics that were developed in the previous centuries to still have merit when it comes to reflecting such a mental faculty in a quantifiable manner.
Besides, intelligence is but a means to an end, not an objective in and of itself. People much more intelligent than me have put forward the idea that is is consciousness that matters the most, while intelligence is one of the ways we as sentient beings express our consciousness. Of course, if used properly, intelligence can help us cultivate consciousness further and enhance the way we cultivate our collective consciousness as a species, since no true intelligence support separation and strict individuality. After all, the idea of a collective intelligence to which we all have some access, is one still worth exploring since this is the simplest explanation as to why sometimes people come up with the same idea, at pretty much the same time, at different parts of the world, with no communication among themselves.
Anyway, I could go on talking about this topic for a while but I'd rather stop here. What are your views on it? How do you envision it being in the years to come? Could a symbiosis between natural intelligence and A.I. be indeed feasible, as some technologists say?
Non hai gruppi che si adattano alla tua ricerca