10 mesi fa · 3 min. di lettura · visibility 0 ·
The Bargain Bro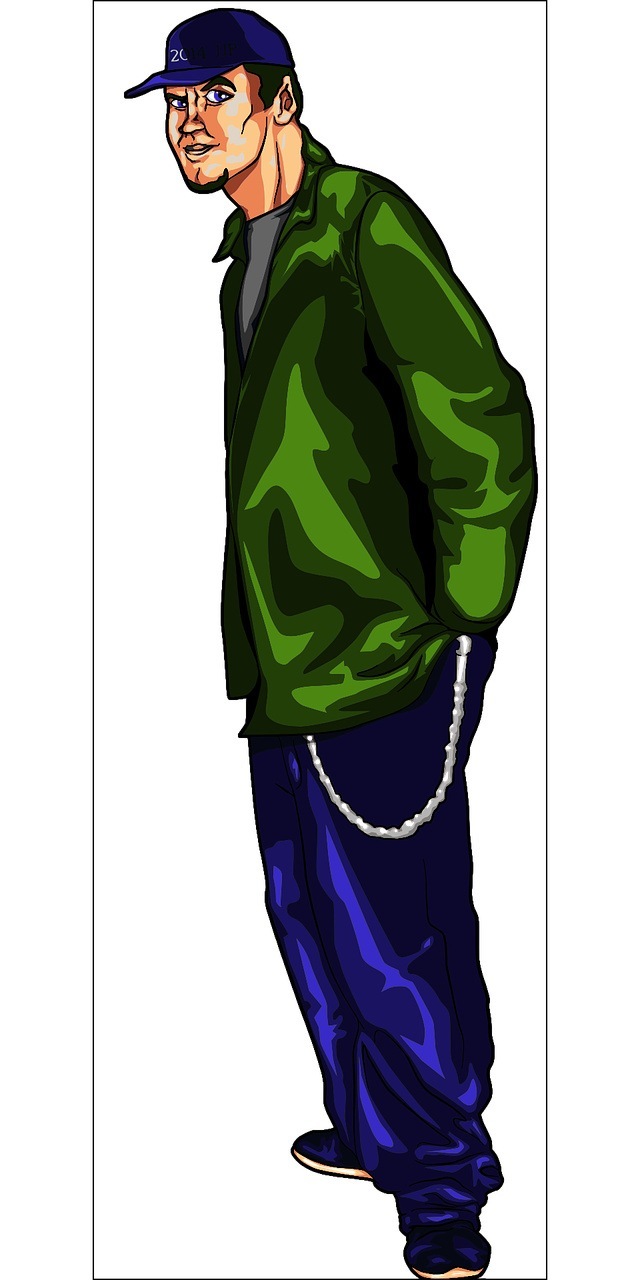 It was a day like any other. Joe was minding his own business as he was going to the shop where he worked to provide for his family. As he was running late he decided to take a different route, one from a less reputable part of the city. After all, with buses having all the Covid-19 restrictions, he thought it would be faster to go on foot. He could use the exercise anyway.

As Joe was passing through an alley, he was approached by a funny-looking man, the kind of person you'd normally find in the local police station, especially during a weekend night. Not someone he'd want to be friends with, for sure! That guy was a bit different though in his manners as he seemed to have the silver tongue of an experienced salesman. So, when he started a casual conversation, Joe felt impelled to answer.
"Hey, buddy. What are you up to?" the stranger asked.
"Hello. I'm just going to work," Joe replied politely. It was clear that the other guy wasn't begging for money, otherwise, he'd probably wouldn't bother with a response.
"Might I interest you in something you and your family would find useful in these turbulent times?"
"I don't know. Do you sell wine on the cheap? Because we could use some more of that!" Joe joked.
"Unfortunately, no. You see, I'm in a more legitimate sort of trade. As much as I enjoy a glass of Chianti every now and then, I refrain from selling it."
Joe felt intrigued. Was this guy for real? Or was he trying to pull off some kind of scam? Trusting as he was, Joe decided to listen to what the stranger had to say.

"You are original, I'll give you that. What are you selling then?"
"I have this cool medicine that can make all your problems go away. Not just your own, but those that your whole family shares."
"Look, buddy, I'm not interested in drugs. Maybe I had a fleeting interest back in college, but I'm a responsible man now. I'd rather focus on maintaining my health instead of risking it for a brief pleasure."
"Fair enough. But who said anything about narcotics? As I said earlier, I'm in the business of legitimate merchandise only."
"Okay then. What's your product? And why are you selling it here?"
"I have this new med that can make Covid-19 go away. My company sells it here to reach out to a larger audience. You see, TV commercials and Social Media ads aren't as effective for this sort of product. I can assure you, it's totally legit!"
"I thought there was no sure-fire way to treat this virus. Isn't that why we all wear masks and keep our distance nowadays?"
"Well, this med is different. You see, we've employed the best scientists we could find, combining the highest intelligence and the lowest inhibitions. You can't beat that!"
"Alright, but if it's so new a product, it's bound to have side-effects, right?"
"Well, it does. About one out of five people have experienced serious issues. But come on, you are not that unlucky, are you?"
"Thanks, but I'll pass," Joe replied, signaling the end of their conversation.
"What if I told you that you can get this cheaper than a mask and a bottle of hand sanitizer?"
"Thanks, but no thanks!" Joe said and began to walk away.
"Hey, either you buy this, or you'll have consequences!" the salesman said aggressively.
"Like what?" Joe dared him. All those push-ups and sit-ups had enhanced his physique, and now would be a good time to put that to use!
"Well, I won't let you pass through this alley, and I'll tell everyone I know that you are anti-science!"
"Do your worst, loser!" Joe said, no longer trying to be polite.
"I mean it! I'll make your life very difficult unless you buy this product!" the salesman insisted.
"You know what, why don't you give me your business card? I'm sure the guys at the precinct would love to hear about you and your business endeavors."
"I don't have one. But you can ask around about me. I've got a good rep on these streets."
Joe began walking away, fully aware that he had wasted enough time on that creep.
"The name is Pzefir Merdona, by the way," the salesman said as Joe headed away from him.
This article is a fictional story I came up with while I was outside the other day. As with any other works of fiction I've written, any resemblance with real persons (physical or legal) is entirely coincidental. Cheers!

Non hai gruppi che si adattano alla tua ricerca