10 mesi fa · 3 min. di lettura · visibility 0 ·
The Cultivation of Detest in Our Fellow Human Beings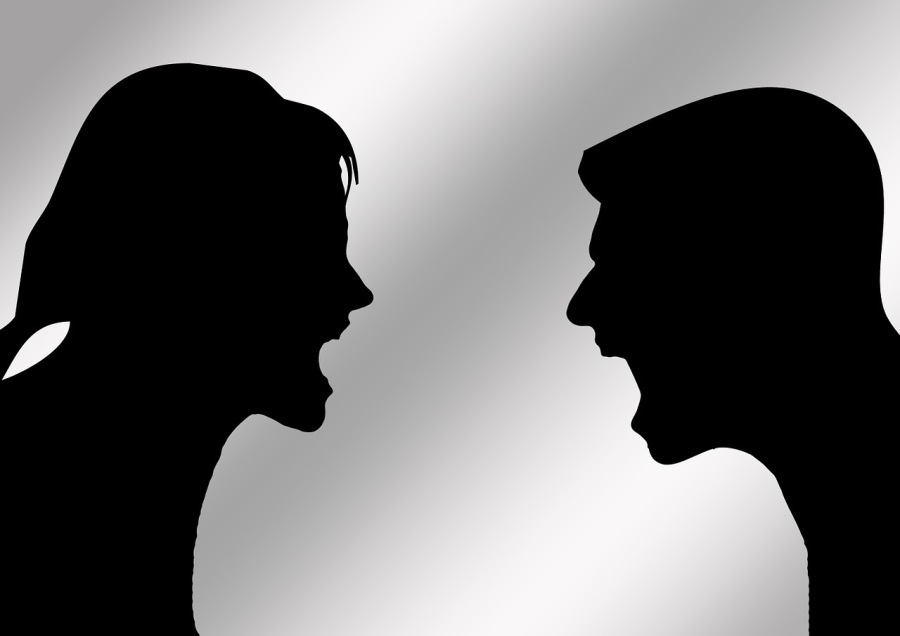 The title of this article may seem a bit exaggerated but bear with me for a few minutes before you pass judgment on it. By the way, I'm not referring to beBee or any other free-speech platform, but the world at large, at the time of this writing.

So, why would someone detest someone else? Apart from cases where the former is threatened by the latter (e.g., when the latter trespasses the former's personal space or violates his rights, especially in a provocative manner), this doesn't happen normally. Unless, of course, there are ideologies at play. Now, you may think that you are immune to such petty divisions and that you love your neighbor like yourself, even if that person follows a different worldview. Well, when was it the last time you put this to the test? By the way, ideologies can be very mundane, such as subscribing to this or the other variant of a scientific theory. Many people in the Physics community are divided by their theories (or interpretations of them) about the world. Also, today many people are divided by their views on what constitutes proper behavior towards the whole covid-19 situation. So much so that from both sides of the fence, the supporters of this or the other view tend to think of the others as idiots or worse. Never mind the fact that some people may have changed sides over the past few months and that, given different circumstances, they might be on the other side of the fence.
I'm not going to try to convince you of what side of this (or any other) polarization of a view is better. You can research that on your own. However, I'd like to focus on the sentiment that lingers even after the views are discussed. It's usually a negative sentiment since no clear conclusion is reached most of the time (usually due to practical reasons). Gradually, people who disagree on an important matter start to detest each other. So much so that having a face to face conversation becomes harder and harder since neither one is willing to listen or entertain the other person's point of view. This situation is reminiscent of being in the trenches during World War I battles or behind other barricades in more modern warfare. Who would have thought that these shields of protection would become walls inside our minds!
People always had their differences, but they were mature enough to deal with them and often overcome them or reach some peaceful solution. Few times in history did we have the equivalent of a cold war where we thought of the people on the other side of the fence as being evil. There is no doubt in my mind that evil exists in this world, but I'm skeptical as to whether it manifests fully on the people with whom I disagree. That's why I often follow people with a completely different worldview and try to find some merit in their writings. Upon doing so, I discover that they are not as extreme as I thought and that there are some points we both agree on, even if our disagreement on a specific topic lingers. This realization wouldn't have been possible if I detested them.
Various verses from the Bible often come to mind when I contemplate this topic. These make great quotes to live by, especially today. For example, at James 2:13, we see "For judgment will be merciless to one who has shown no mercy; mercy triumphs over judgment," while at John 5:22, we encounter "For not even the Father judges anyone, but He has given all judgment to the Son."
I mention these because it's often the misuse of our judgment ability that is the seed of detest. If left unattended, this can spread and grow in us, making us even detest our whole species and view the death of innocents as a necessary evil. And when we start looking at other lives (especially lives of sentient beings) as something we can put on a mathematical formula, then we may have gone too far. Perhaps that's why in the Kaballa, the tree of life, which often is used to summarize the presence of the divine in us, is comprised of three columns with Judgment (Severity) being on the one side and Mercy (Love) on the other. If only we'd try to balance the two with the column of Harmony (Consciousness, Equilibrium) instead of allowing divisions to reign supreme either within or outside ourselves!
Non hai gruppi che si adattano alla tua ricerca