1 anno fa · 3 min. di lettura · visibility 0 ·
The Joy of Finishing What We've Started – A Personal / Professional Experience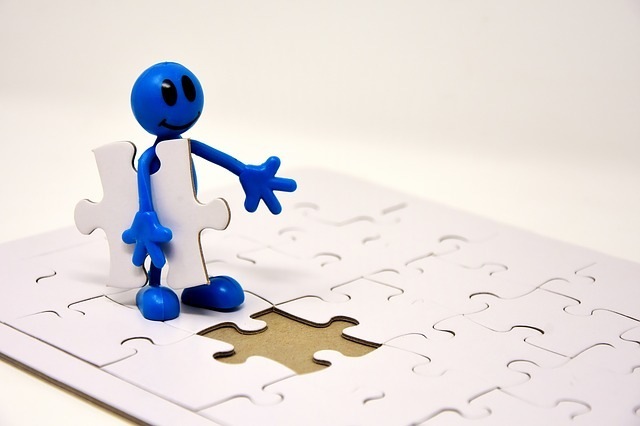 It's quite delightful and empowering to start a new project. All the potential of it, buzzing like a swarm of energy particles in your mind, is almost tangible. Yet, all this joy is nothing compared to that of actually finishing the damn thing! Let's look at the hows and why of this, shall we?

Everyone can create a new project, be it a document, a presentation, a computer program, you name it! I can start a text document on my computer, put a title on it, and then call myself a writer. So what? Who would this serve other than my vanity? Would it add to my legacy as a human being? What's the point of it all? I can venture to answer these questions here but that would take me off-topic and I value your time. Instead, I'm going to say one thing: it is important to start something, despite the difficulty this may entail because it is in this begging that the seed of completion is sown. Poetry aside, if we don't start something and take a chance, we'll never have a chance of finishing it. As a bonus, this whole process may be a learning and even a growing experience for us. So, there is definitely merit in trying.
Why doesn't every project come to completion, though? There are many reasons: personal issues, financial difficulties, a worldwide virus situation, the sky is the limit! However, there are as many reasons for completing the project. These depend on you and your determination. And when I say you I mean me too, since I'm not exempt from all this. No matter how many projects I've seen to completion, the fear of not finishing this last one is still there. I doubt it ever goes away, just like there is always a bit of shade even in the peak of a summer day, in any city. However, plants do get their daily dose of sunlight regardless of that shade. Perhaps it's not just plants that have this opportunity.
Recently my co-author and I put the final touches to our latest project, a book about data science's role in an organization. It's a simple idea but how do you take something highly technical and make it comprehensive enough for a wider audience, all while keeping it interesting for data scientists too? We spent months planning the book and eventually we submitted a proposal to the publisher we've worked with previously, one that I've been working with since the very beginning of my authoring career. He was content with it and before long we each had a contract in our hands. The time frame was sufficient but unexpected tragedies befall us, making the completion of the project on time very challenging. Fortunately, we got an extension. We managed to have the first draft ready mere hours before the deadline. And then the real struggle began...
The editor of this book was a specialist of sorts and found lots of issues in the text. After the first review runs we got the revised manuscript along with a bunch of comments. Some of them were useful, others not so much. Yet, we both persisted and finished that revision on time. Some more time passed and then we got the PDF version of the book for a final check. This was the version that the publisher was OK sending to the printer, by the way. We found several issues in that too, and even added a whole paragraph at one point, addressing the matter of remote working which seems to be a reality for most people nowadays. For each one of these issues, we had to provide a potential solution, i.e. a recommendation as to how the sentence had to be changed to alleviate the issue at hand. This was time-consuming as it was frustrating. Still, we managed to finish that too. And then things got more graphical…
After all, we had to come up with a nice cover for this book, right? Fortunately, the publisher had an idea already. Neither of us liked it. I'd be fine with going with a blank cover instead! Still, we sought out solutions to this and after a long conversation (which was highly constructive nevertheless), we arrived at a consensus regarding the cover. Fortunately, the graphics designer involved was more than helpful and efficient.
Now the book is out of our hands, in the progress of getting published. The process is not a simple one since it needs to become available in a variety of forms, not just the printed one. However, for all intents and purposes, this project is considered finished. At times like this, I look back at the project and see it in a much more positive light. A crude idea was refined and turned into a concrete outline, which then blossomed into something someone would read and hopefully benefit from. This, for me, is something magical and a source of joy that few things can compare to. I hope you too see your work crowned with the joy of completion and the empirical knowledge that often accompanies it. Cheers!
Non hai gruppi che si adattano alla tua ricerca