1 anno fa · 5 min. di lettura · visibility 0 ·
The Key to a Competent, Compassionate, and Creative Mind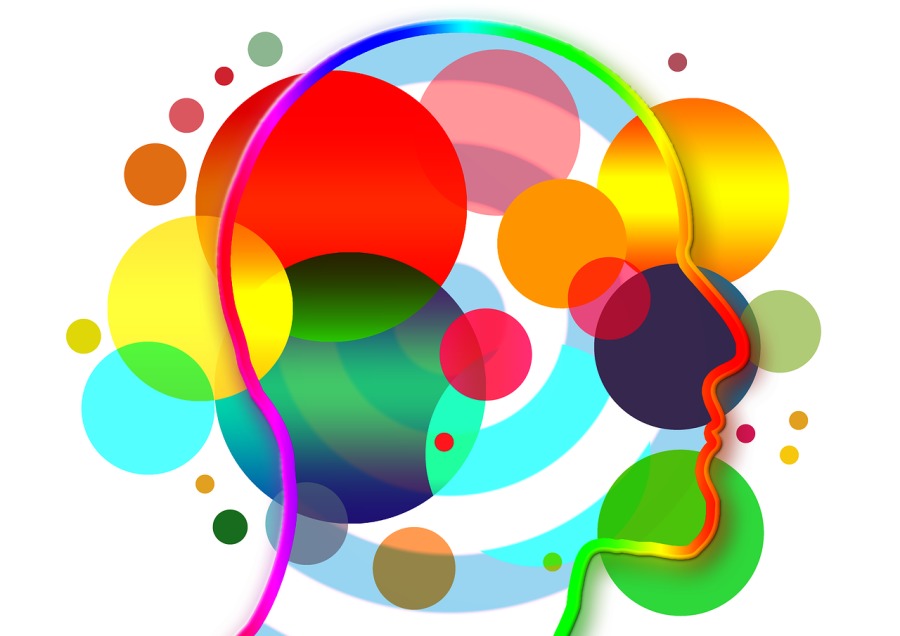 What?
Originally I thought of all this as a term that is to the mind what lightheartedness is to the heart. However, upon doing some research I soon discovered that this term has quite negative meaning akin to an untethered and capricious mind. So, I'll refrain from using it altogether, in favor of another, hopefully, more neutral term: the mind of light. After all, in the English language, light has a dual meaning*. Naturally, there are more meanings attached to this word but I'd rather not go into that right now as it wouldn't make for a particularly light article!
Anyway, the mind of light is a term that encapsulates both of these meanings in a sense that 1. it is a mind not weighed down by unnecessary stuff and 2. it is a mind that enables us to see, in the broader sense of the word. After all, science can attest to the wide range of perception we have and how it is significantly narrowed by our minds, due to the overwhelming amounts of information perceiving the world entails (and that's just with our fundamental senses!).
Why?
Because we live in a world of heavy and generally dark thoughts all around us (mostly due to the lavish efforts of the media and other channels that wish to keep us informed at any cost), we need to cultivate a mind of light, perhaps now more than ever. There were undoubtedly dark times in the past, for certain parts of the world, but a global state of confusion and mistrust is definitely unprecedented. One only needs to look at the world of fake news, deep fakes, and global threats like the coronavirus and the drastic shift of weather patterns to understand that the world we live in is not a very happy place.
In fact, it's not far-fetched to say that it's a highly polluted place, not just on the physical level, but also on the mental one. Sticky and heavy ideas about even fundamental things like "what makes for a good leader" and "what real progress is" seem to reign, while the ease of information spreading through our modern technological networks has made these ideas spread like wildfire, one that is likely worse than the wildfires plaguing Australia these days, partly due to its scale.
How?
So, how can someone develop a mind of light, a mind that's immune to all these mental weights and shadows that inevitably lead us to a state of fight or flight, even if we are not aware of it? First of all, we need to do some inner cleaning, getting rid of mental clutter that serves no purpose. Many people have made a convincing argument about the value of a minimalist life, one that goes hand-in-hand with getting rid of unnecessary material stuff that just takes up space. One could argue that a similar kind of cleaning in our mental spaces is of equal (if not higher) value. Preconceptions and stale ideas that no longer apply may have some sentimental value for us but in essence, they just take up space slowing us down, just like the unnecessary stuff one often has in a car's trunk.
Beyond that, it's equally important to have a healthy mental diet. Knowledge and ideas that aren't that essential, you don't need to consume. Sure it's fun knowing about the latest developments in the social life of this or the other celebrity but how is that going to make your life any better? Or using up mental resources to store factual information about this or the other celestial body if you are not working for SpaceX or some other rocket company? After all, there is the knowledge that connects people and the knowledge that alienates them. It would be best to focus on that former, even if the latter may make someone appear all clever and such, all while adding more weight to our minds.
Who?
The mind of light idea is something that applies to everyone, with no exceptions. You don't need to be an intellectual or someone geared towards minimalism to benefit from this. If you have a mind you can opt for making it lighter and benefiting from all this. If you don't have a mind, then you probably are a politician and you are too busy for anything worthwhile anyway!
The fact that we tend to think of people as being intellectuals and such is an obsolete idea that may have served a purpose once but now is more like clutter than anything else. Ideas like this may be seemingly benign but they tend to divide people (first inside us, in the way we perceive the world, and then externally in the way the world is ordered). Surely some people are more inclined towards mental pursuits than others but this doesn't make anyone not having this inclination irrelevant. If that were the case, exercising would be limited to athletes only and gyms would be out of business! So, why not hit the mental gym and work on your mind? After all, it's free and doesn't take a new year's resolution to get started on it.
Where?
Developing a mind of light is something you can do anywhere you are. However, the best place would be right here. Some people find going to a special place, like a retreat, beneficial and it probably is as it can create the mental space needed for the task. Yet, you can work on lightening your mind at a park or even your living room. Thinking that it can only take place in a special location, usually far from where you are, can be a severely limiting idea, one that you ought to get rid of as soon as possible.
When?
For most things that matter there is no better time than right now. After all, it doesn't take time to work on making your mind lighter, even if the whole process can seem daunting. Just like most things that we resolve to do come January 1st, it's hard to know what you have achieved enough. Perhaps it's because most of them are a constant effort, just like maintaining one's health. You can't say for example that on June 10th you have attained this goal and that you no longer need to strive to keep yourself healthy. The same goes for lightening the mind.
So What?
If one works on his mind and strives to make it lighter, there are lots of benefits to be reaped. For instance, a lighter mind tends to be more agile and competent at mental work. A child, for example, doesn't seem to ever get tired, particularly when it comes to learning stuff in an organic way (i.e. outside formal institutions of education). This is what is often referred to as "beginner's mind" and it's a powerful idea showing what a light mind is like.

Also, a light mind is more compassionate as it isn't weighed down by prejudice and artificial boundaries that we tend to create as we "educate" ourselves in the ways of modern politics. Pictures of our planet from space show a world without borders, unlike our maps. When our minds have a similar worldview, it's easy to see that we interact with others much differently. There is a lot of power in the idea of "world citizen" something that's worth aspiring to as it's free of many divisions that weigh down our minds.
Finally, a mind of light is a creative mind too as it can function with fewer restrictions. The latter take the form of assumptions and stale rules that usually hinder creativity. A light mind is more transparent as it's less complicated (still complex as an instrument but not cluttered or fragmented like an old computer). Such a mind can let ideas shine through it and it can express them in various forms. The newer ones of these forms are what we term "creative work" and I don't need to tell you how valuable it is.
Final thoughts
Hopefully, this article helped you get a better view of this idea of the mind of light. I deliberately avoided making parallelisms with mindfulness as the latter is a greatly misunderstood topic and one that has a different set of connotations. I do hope this article conveyed the idea of the mind of light as a practical tool well and inspired you a little about its merits. I may elaborate on it more with more specific examples in Science in the near future. In the meantime, I'd be interested in hearing your thoughts on this topic, something that can surely help lighten everyone's mind a bit. Cheers!

* 1. being of low weight, as in "a feather is a light object," and 2. being capable of triggering the optical nerve, as in "we need more light in this room in order to read."

Non hai gruppi che si adattano alla tua ricerca