2 anni fa · 3 min. di lettura · visibility 0 ·
The Other Big Issue that Plagues the World Today and That Few People Talk about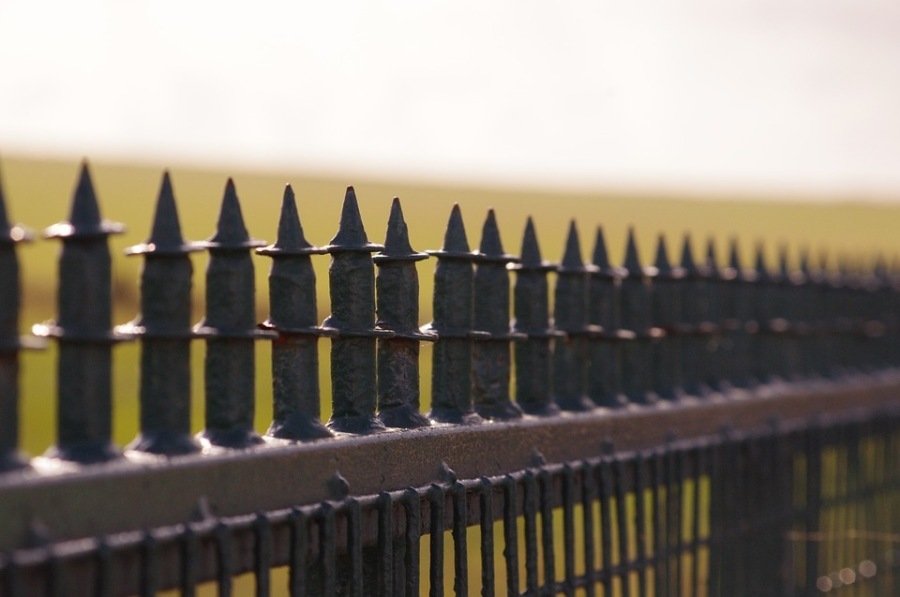 This post was inspired by Jim Murray's recent post, where he talks about the issue of climate change (thank you Jim for this!). That particular post got me thinking about another issue, which in my view is much more subtle but also more severe. Fortunately, it is something we can tackle ourselves, without the aid of any external institution which may or may not be willing to solve any problems since they seem to be too complacent to take any meaningful action.

So, the issue I'm talking about is not fences per se, as the image implies; it's the problem of boundaries and subdivisions (there is a very nice song about this from the Canadian band Rush, which illustrates the same point, on the urban level). Namely, all the different (usually superficial) fences that have been placed among ourselves, in an attempt to divide us into group A and group B, for pretty much every topic out there. Note that the divisions are usually binary with no middle ground, yet they can be ternary too, depending on the topic. The common denominator in all this is that the people of group A cannot communicate with the people of group B, largely because there is no information or data they both agree on as being reliable. I'll get more into that in a minute.

Problems in Science are tough, so though that they require a long time (oftentimes years) to be solved adequately. All that, with people dedicated to solving them, people who are well trained to do just that task. Fortunately, many of these problems have a clear-cut solution, e.g. cigarettes are a direct cause of lung cancer; if you are without oxygen for X amount of time you die, etc. However, some problems are not as simple since they are still work in progress and many scientists approach them from different angles. Sometimes the data they are given are different, leading to inevitably different conclusions. That's normal in science, which is why it takes a while before a consensus is reached. In some things a consensus is never reached and we have different schools of thought, as in the case of Quantum Physics whereby some scientists are adamant about the theory of parallel worlds (universes) while others don't accept this explanation of the quantum reality they are trying to explain. The idea of a superposition of a particle, for example, seems to make more sense to them and they avoid theorizing about other worlds since that would make for a more complex explanation, unable of passing through the
Occam's razor test
.
Yet, nowadays we rely on science for immediate responses to problems we are facing. And that's good in a way because we deserve to know what's what, since these problems affect us all. However, whenever we force a slow-moving system to yield an output right here and now, we risk obtaining an unreliable result. That's not to say that science won't ever yield a reliable result for these problems, but it's important to know that there are limitations to what it can yield at the given time frame. People tend to forget that and end up using the premature conclusion some scientists arrive at as fact. I talk more about this on the Scientism article I published here recently.
Anyway, not all topics are scientific in nature which is why it is even harder to take a stance on them. Take immigration, for example, a social-economical problem that is too complex to adequately understand, especially if we need to make our minds about it yesterday! Perhaps it's no wonder that we often decide on what we believe about topic X or topic Y, without thinking about it enough and trenching ourselves into an opinion that may or may not represent our view of the problem in the future. As for the objectively right decision on the matter, perhaps that doesn't exist or it's too complex to understand, so claiming that we have it is a bit pretentious, at best.
The point I'd like to make is that all these topics and problems manage to do one thing: divide us into camps of views and beliefs. And although it's OK to have opinions on the different matters that concern us, sometimes we go a bit too far and start mini crusades to convince everyone else about the righteousness of our convictions. Not to be dramatic, but it's this attitude that's often a prelude to violence and when applied on a larger scale, even war. One just needs to look at history a bit to verify this.
In our time where instant stances on various matters are expressed and even expected from everyone, it's easy to fall into the trap of playing this division game. On some matters you are not allowed to have a different opinion, when you talk to certain people, because for them it's the equivalent of championing [insert ideology you detest the most here]. Sometimes I wonder if all this is fruitful in any way, since the people disagreeing with me are unlikely to change their minds and even if they do eventually, I doubt they'd ever say that to me. Psychology teaches us that there are few things as satisfying as being right (or thinking that you are right), a privilege we are generally unwilling to give up. Such a feat would take a lot of humility and moral strength, something that's becoming a rare commodity nowadays.
So, next time someone comes to me and be super convinced that the earth is flat or some other idea I disagree with, I  may not argue about it, since it's likely to be futile and I have other more pressing things to do. But even if I do argue, it doesn't mean that I will view that person as a bad one, just because they disagree with me. What about you? What would you do when you find yourself being on the other side of the fence with someone, on some topic?

Non hai gruppi che si adattano alla tua ricerca