1 anno fa · 2 min. di lettura · visibility ~100 ·
The Real (Mental) Virus behind Covid-19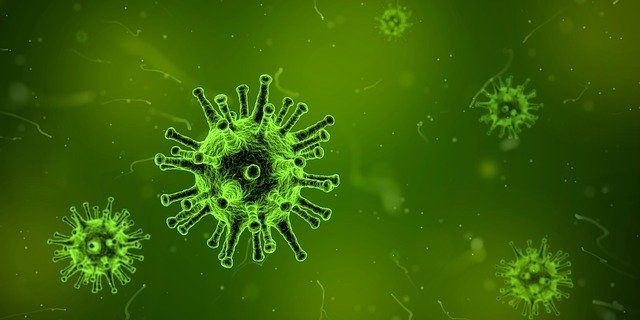 Lately, the Covid-19 situation (I wouldn't go so far as to call it a real pandemic for reasons that will become evident later on) has taken roots in people's minds growing at an exponential rate. However, as I mentioned in my blog yesterday, using Bayesian Stats to explore the severity of the situation in a particular city in Italy, things are not nearly as bad as they seem. The reason is simple: the reported cases of victims of this virus are grossly overestimated while the methods used to test it are enormously unreliable (in the example in my blog I assumed a 99% precision, which is quite generous, yet in most tests for the virus the precision is much lower). However, even though mathematically the whole matter is more like a demonstration of the media's utter incompetence in demonstrating the situations in its true proportions, people remain convinced that this is one of the four horsemen of the Apocalypse.

Perhaps people have a hard time understanding that just because some person in a white coat believes something it does not mean that they are correct. There is such a thing as a false positive and it's more common than people realize. For the Covid-19, for example, based on an analysis of 167 cases of people who tested positive, 5 of them were found to be fine (in terms of the particular virus). Also, a leading radiologist called Dr. Lakhani warned about the CT scan being ineffective on its own as a diagnostic technique and that it should be used in tandem with other predictors (link to article). However, how meticulous the analyses done in China during the original outbreak were is something open to interpretation. In fact, if you can find a reliable source anywhere on the web that talks about the efficacy of a single test (in terms of precision) based on real-world data, you need to be congratulated.

The more someone digs into this matter, from an unbiased perspective, the clearer it becomes that the whole matter is like a bad sci-fi movie than a reality, with data about it being circumstantial at best, while the scientific method being very loosely used in the analyses or the reporting of the cases found. Of course, some people may have died from it, but whether they constitute a large enough sample to be a) statistically significant and b) worthy of being called a pandemic, is questionable.

That's why it's perhaps better to examine whether this panic surrounding the phenomenon is the real issue here. Dr. Ian Weinberg wrote a great article on the topic focusing on it from the standpoint of the individual. Maybe this whole situation is nothing but the action (or more accurately the reaction) of fear addicts trying to get their fix and the media exploiting the matter accordingly. There is no doubt that some people are making huge profits from this whole situation while the toll on the average Joe goes beyond the psychological level. As for the social implications of this situation, Dr. Ali Anani describes this better than I can so check out his recent article on the topic.

So, instead of participating in the fear-mongering of the Covid-19 phenomenon, it would be best to see it in a positive light. Namely, you can act constructively (instead of reacting in whatever way some expert says) by looking at how you can improve your immune system. Also, you can become more mindful of potential health risks in your environment (in a level-headed way), putting in place certain protocols when necessary. After all, just because the Covid-19 situation is blown out of proportion, it doesn't mean that we should go to the other extreme and grow complacent about our health. Still, we can be mindful of our well-being without raiding the local grocery store, depriving our fellow citizens of products they need too, such as hand sanitizer, multi-vitamins, and even toilet paper. Just because some people think that the end of the world is coming, it doesn't make it so. Let's not lose sight of that!
Non hai gruppi che si adattano alla tua ricerca