2 anni fa · 3 min. di lettura · visibility 0 ·
Why Futurism Is a Dangerous Ideology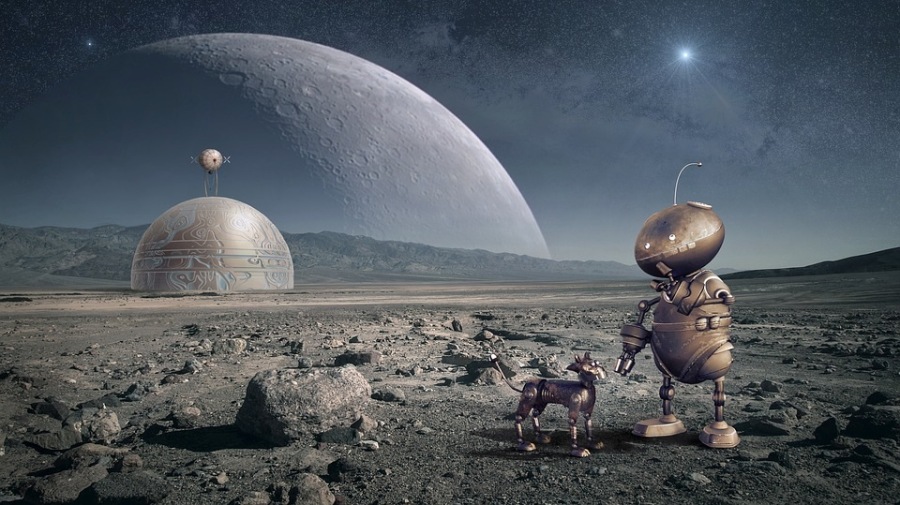 I'm all for the future, since I was a boy. The appeal of advanced technology and the merits of automation don't elude me. Also, as my area of expertise (Data Science and Artificial Intelligence) are fairly futuristic by nature, I am more inclined to marvel at the future instead of take delight in reminiscing the past. However, lately there has been a trend that is quite alarming, namely the ideology of futurism.
According to the encyclopedia Britannica, the origins of Futurism (aka futurismo or futurizm) are artistic, particularly when it comes to painting, sculpture, literature, and some other arts. Today, however, it is mostly a scientific / tech movement related to our view of life through the lens of technology. This article is about the latter and how it affects us, particularly the new generations.
Nowadays, futurism has become an umbrella term that captures everything future-oriented, particularly related to technology and futuristic lifestyle choices, be it in the personal, professional, or social life of people who desire the latest and greatest that technology has to offer. Although there is nothing wrong with having this lifestyle as an individual (there have always been tech aficionados), when this becomes a larger phenomenon, it starts creating issues threatening social coherency and our relationship with the planet. It's a bit like smoking. If some few individuals smoke, that's not a biggie (even though it will eventually increase the risk for cancer in those individuals). When a significant portion of the population smokes, however, things can be a bit problematic for those not sharing this lifestyle choice.

I'm not saying that futurism is exactly like smoking. After all, the effects of the former are too recent and there have been no scientific studies to gauge them properly. For the latter, studies spanning several years have been made before the causal link between the habit and the health condition was established (though it still has failed to convince many people). Futurism is therefore too new to be considered problematic, although its effects raise red flags to those who have a sense of historic perspective.
Having a healthy relationship with history is what allows us to move forward and build a better future. Otherwise, history tends to repeat itself to teach us the lessons we failed to assimilate the first time. Futurism seems to be the equivalent of denial in this scenario, which is why it is embraced mostly by people who have a limited link to history and a disproportional fascination with what's yet to come.
Again, I cannot stress this enough, I like the future and I'm not saying we should delve in the past, since this is equally problematic. To clarify, liking the future and seeing it as a panacea are two entirely different things though. Futurism focuses more on the latter, emphasizing the merits of new techs, new ideas, and new anything, at the expense of the old which is considered to be inapplicable and retro (at best).
However, if the history of science has taught as anything, it is that the greatest advents were made by people who had a solid understanding of the scientific efforts of the past. Take Kepler for example. He derived his famous laws by establishing a strong connection with the astronomical measurements he had access to and after the tedious task of analyzing this data (without the aid of a computer), he came up with the mathematical formulas we know today as the key laws that governs the movements of the celestial bodies in our solar system. Same goes with other scientists, such as the great Isaac Newton, who was a big fan of tradition, even if his approach to it was considered unscientific by many.
The future is definitely fascinating and it can be void of many of the problems that plague our world today. However, in order to make the most of it, we need a more mature approach towards it (and towards time in general), rather than the adolescent fascination stemming from what the tech gurus imagine it to be and half-baked ideas projected on the social media. At the end of the day, even if some fancy technology comes about today, it won't necessarily be accessible to everyone, so getting all worked up about it isn't conducive to growth in any way, but just a distraction for the best future worth considering: the one beginning at the present moment and the aspects of it we have control over, particularly in our lives.
If you are keen on the futuristic technologies of A.I. and Data Science, viewed from an alternative perspective, feel free to check out my blog. There, I explore various topics and how you as an individual can use them to broaden your understanding of the field and improve as an A.I. / DS professional. Even the primarily futuristic topics are tackled from a more grounded perspective, focusing on mitigating the risks involved and employing the corresponding tech in a responsible way.

Non hai gruppi che si adattano alla tua ricerca