3 anni fa · 1 min. di lettura · visibility 0 ·
Why Older Smartphones May Still Be Relevant Today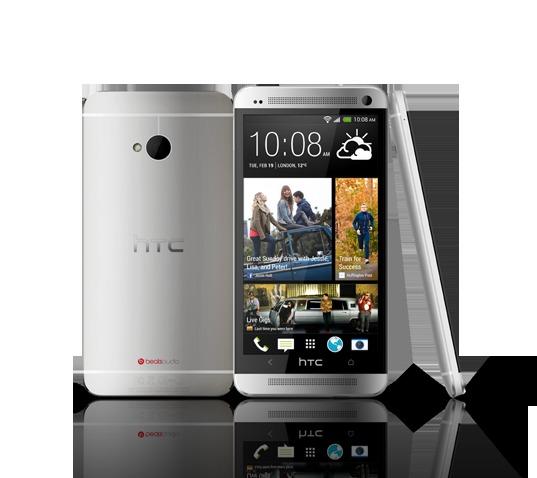 Recently I was on a business trip to the USA for a couple of weeks. As I needed to be able to communicate with people there, while at the same time be able to receive phone calls on my Italian number, I decided to dig up my old smartphone to use it with an international SIM card I have. This phone is an HTC One (M7), like the one in the picture above. Not a super smart phone, but does the job. Besides, I didn't need to run a lot of sophisticated apps while on the trip. I just wanted something that works and doesn't need to be recharged every few hours. Also, I was curious to see if it would perform as well as my newer smartphone, also from HTC. I'm not promoting this particular brand, by the way, just want to be specific since someone is bound to wonder about the phones.
Anyway, to my surprise, the old HTC phone performed really well. Even though it's loaded with a bunch of apps, most of which I never used, has its storage cluttered with all sorts of trash, and hasn't received an update in over 2 years now, it worked pretty well. To my surprise, its battery lasted much longer than that of my new phone. Granted I didn't run any heavy apps on it, other than some car racing game, the camera to take some photos, and the MP3 player to make the commute more bearable, it still lasted more than I expected. I'm not talking about a few more hours than my new phone, but more like a couple of days more. Also, the booting up was significantly faster, as well as the switching from one app to another. Naturally, as it's an older OS, the headphones' functionality was limited (so I couldn't skip or repeat tracks, for example).
The takeaway from all this, at least for me, is that just because an older smartphone is not as fancy or appealing as a newer one, it doesn't mean that it deserves to take a trip to the recycling center (which is the best way to get rid of older electronics without harming the environment much). It may not deliver the same functionality as a newer phone, but it still holds value. Maybe it can be used when visiting another country, or as a back-up of sorts. Whatever the use-case you have for it, it's definitely something to consider, before giving into the trend of always replacing the older device with a newer and fancier one.

Non hai gruppi che si adattano alla tua ricerca