11 mesi fa · 2 min. di lettura · visibility ~10 ·
Willful Ignorance in Today's Circumstances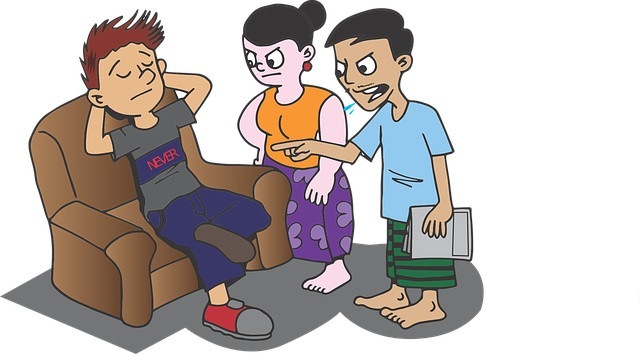 This post was inspired by Fay's comment on another post, containing a quote regarding the issue with this kind of ignorance.
Willful ignorance is the state of being ignorant about something out of choice. It's not a lack of access to reliable information that causes this kind of ignorance, but one's inability and lack of intent to explore that information, analyze it, and entertain the viewpoint it represents as a plausible possibility. In essence, willful ignorance is a kind of fanaticism, akin to that of religious zealots, eager to slander and even attack their "enemies" just because the latter champion a different system of faith, or even a variant of their own one. Not that there is anything wrong with faith - far from it! However, in certain matters where information is available and accessible, holding a position just because you believe in it based on your view on the matter, seems a bit shallow and perhaps even dangerous. After all, communication is possible only when people are willing to listen and entertain different points of view, at least for a while, rather than sticking to their own narrative. Naturally, communication is impossible if willful ignorance is present. Things are even worse when common sense is absent, as it seems to be the case these days.
In science, we form theories based on the evidence available and our analysis of it. We rely on the data, rather than on experts unless those experts rely on the data themselves and are equipped to deal with it responsibly. There is a whole field related to the responsible and effective processing of data, especially complex data, known as data science. For most modern sciences, some basic understanding of data science is a prerequisite, if you are to do anything meaningful with the data at hand.
The problem nowadays, particularly that related to the pandemic situation we are experiencing, is not so much related to the pathogen itself, but rather with how we react to it as a whole. At the beginning of this situation, we didn't have much data to work with, so we ended up reacting in an extreme and quite risky manner, jeopardizing the economies of various countries in an attempt to contain the problem. Since then, we have gathered enough data to conclude, with sufficient confidence, the following:
1. The lockdowns didn't have a significant effect on the problem at hand (particularly when compared to a control sample, namely Sweden, which didn't apply this measure).
2. Masks don't have a significant effect overall since most people are not infected, while most masks are not sufficiently dense to provide adequate protection (especially the various cloths used as masks).
3. The PCR test that people have used and still use to detect the Covid-19 pathogen is highly unreliable as it's not designed for this purpose, according to its creator.
4. Vaccines have limited effect, even if they have been around for years, while their efficacy is geared more towards children. As a result, the Covid-19 vaccine that people are waiting for as if it's the New Messiah is bound to fail in solving the problem altogether.
5. The various measures taken against Covid-19 have created more harm than good, especially when taking into account their long-term effects as well as their effects on the mental health of the population.
6. The deaths due to Covid-19 were not nearly as high as anticipated, making this pathogen a relatively benign one compared to other viruses that have plagued our species over the centuries.
7. There is a significant number of scientists and journalists who have blown the whistle on this matter. Those individuals have even put their professional reputations on the line by doing so.
8. The so-called experts who came up with the Covid-19 measures and enforced them relied on problematic data models that haven't been updated since they were created and didn't make use of all the data available to us now.
Of course, if someone wishes to ignore all these things and continue taking the story that the media propagate (getting lots of views in the process) as gospel, that's his/her choice. However, if that's not willful ignorance, I don't know what is!
Non hai gruppi che si adattano alla tua ricerca