1 anno fa · 3 min. di lettura · visibility 0 ·
Lessons Learned from the Lockdown Lunacy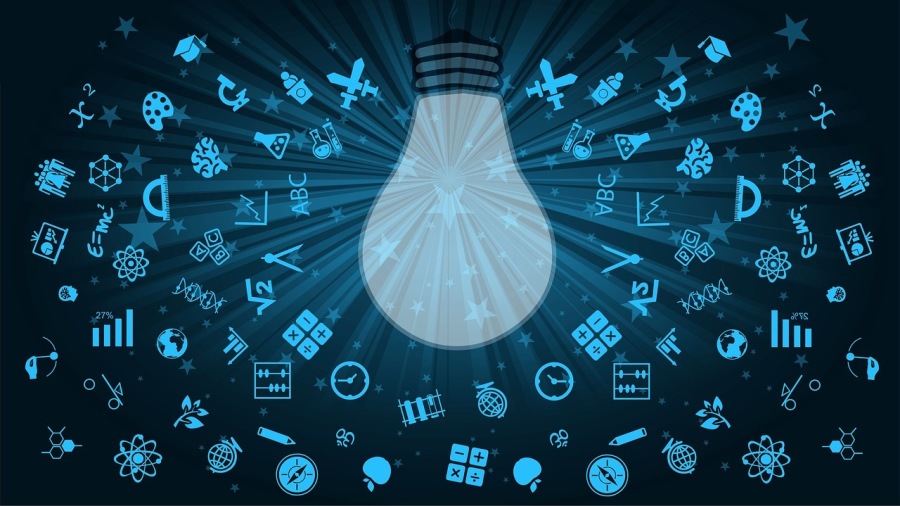 I've been wanting to write an article on the lockdown situation (or movement minimalism movement as I called it at one point). However, I preferred to wait until it was over, or at least almost over, so that I have a better view of the whole matter. With many shops already open over here, I believe it's safe to say that the lockdown will be over in the next few days, though to what extent things will be back to normal is anyone's guess.

There are lots of things that can be said about the lunacy that we had to endure for about two months now. However, as I try to remain positive, to the extent these circumstances allow, I'll focus on the lessons learned from this overwhelming ordeal. So, here is a list I've created on this matter:
1. We are more fragile than we think. When all things are stable around us we may feel invincible but when the going gets tough only the tough get going. The latter are all those who have cultivated antifragility in their lives, or at least have a strong sense of robustness in their lifestyle.
2. Science is not as clear-cut and unbiased as we thought. With some scientists preaching Armageddon while others maintain a more level-headed view of things, it quickly became clear that the consensus on even big things like the Covid-19 situation is a myth. Not every scientist agrees with the narrative we hear on the media, just like not every scientist adheres to the parallel worlds theory in Quantum Physics.
3. There is more to happiness than just staying healthy. Yes, health is super important. I'm not arguing that. However, there are various aspects to happiness that are as important, such as the ability to express creativity, meet with another person face-to-face, and even go out for a walk without fearing that you'll get a fine. Sacrificing all that just to mitigate the risk of catching some virus is a highly questionable decision.
4. Lots of things that we thought required a physical presence can be done online. Even office workers who never fathomed working for home managed to do their job with reasonable efficacy during this period. Not the most productive time of their careers but it was much more feasible than anyone else thought before.
5. Being a remote worker is a far more sustainable lifestyle than most people think. When I started working remotely a few years back I was one of those weirdos who chose this alternative lifestyle. Interestingly, during this lockdown period for me, it was business as usual, for the most part. Actually, it's been a fairly productive period where I finalized 2 technical books, completed a sci-fi novel, and even started a new technical book in collaboration with another data scientist.
6. Social media are more diverse than we think. I once thought and even got convinced that other social media are good too if you give them a chance. Still, very few of them live up to the standards of beBee and Minds, while the vast majority of them are more toxic than anything else. Interestingly, this lockdown situation has revealed the true colors of certain SM, like Facebook.
7. It's much easier to connect with others, even with social distance measures in effect. Where there is a will, there is a way. In the past two months, I managed to reconnect even with people I thought I'd never heard from ever again, while I also made some new friends. Whether these friendships will last I don't know, but I learned that social distancing doesn't necessarily mean psychological isolation.
8. Humanity as a whole is more reactive than proactive. All this situation could have been prevented. We had (and still have) the technology to help everyone be healthier and more immune to pathogens of all kinds. Yet, the brightest minds of our species are concerned about making a larger profit margin for this or the other corporation rather than helping others practically.
9. The economy of a country (and the world at large) is more delicate than people think. Yes, the KPIs of an economy may look good if you cook the numbers enough, but the fact of the matter is that if the majority of the population is stuck in second gear in terms of productivity, the economy suffers, along with everyone else eventually.
10. Dr. Taleb's work on antifragility is much more relevant to our lives than it first seemed. Not everyone who writes a popular science book does so to make a quick buck. Dr. Taleb is one of those people who have written books that have stood the test of time. Best to read them, particularly the one on antifragility, no matter how blunt he is when he talks about the world.
11. Those who truly care about writing will continue to write even if the whole world is panicking over some virus. It's not just Dr. Taleb who enjoys writing but many more, including myself. At times like these, we carry on with our writing tasks even when there isn't much external motivation to do so. The lockdown can stop the movement of our bodies but not the movement of our pens!
12. We can all be more self-sufficient if we give ourselves the opportunity. During this period I learned how to do an overhaul on my computer, effectively rendering it good as new. Also, many people (including me to some extent) learned to cook, bake, and do effective food shopping (not just through the supermarket). Perhaps it's true what they say, "necessity is the mother of invention."
I could go on for a while, but this article is already a bit long. What about you? What lessons have you learned through this weird situation that we experienced collectively? Feel free to share in the comments below. Cheers!
Non hai gruppi che si adattano alla tua ricerca