1 anno fa · 1 min. di lettura · visibility 0 ·
The E.T. Challenge - A Thought Experiment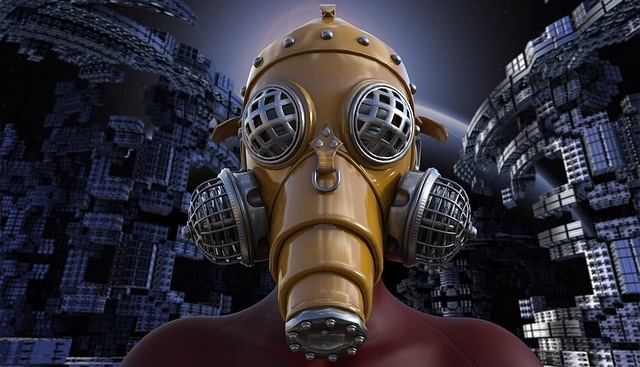 Let's see if you can pass the E.T. challenge and save humanity, shall we? This is a thought-provoking hypothetical situation that can help us gain a better understanding of the problem at hand. With our without an extraterrestrial around, it can help save us all.

Alright, that's enough of an introduction. After all, time is of the essence. The panic waves that Earth has been broadcasting over the past few weeks as more and more people are fearing for their lives were eventually picked up by Alister the alien from the Cygnus constellation. True to his name, Alister came to earth with his spaceship to defend mankind and fight for us. However, the bureaucracy at his home planet is almost as bad as that of Italy, so he has to fill all this paperwork before he is authorized to help anyone (perhaps that's why there isn't much sentient life in the known universe!), so he has devised a challenge for you, yes you, the first and probably only earthling he has time to converse with before making his decision.
So, here is the challenge he came up with: in the space of a beBee post (Alister is very fond of beBee because it reminds him of his home planet where bees are worshiped as cats), inform him of the whole situation Earth suffers from and convince him that the planet is worth saving. You need to be explicit, however, since Alister is not aware of Earth politics, he doesn't understand how one part of the species can prosper at the expense of everyone else, and his knowledge of Biology is a bit rusty. On top of that, he has never encountered a planet that suffered from a pandemic. So, he is all ears (literally) and happy to indulge in your take on all this. However, he is not big on leaps of faith, so unless your argument is logical enough to convince him, he'll be out of here in no time.
Remember, the faith of our planet is in your hands. Can you help us converse with and convince Alister so that he can defend our species? Feel free to enter your response to the extraterrestrial in the comment section below.

Disclaimer: No humans or other earthlings were harmed during this experiment
Non hai gruppi che si adattano alla tua ricerca