3 anni fa · 3 min. di lettura · visibility 0 ·
The Hidden Cost of Free Books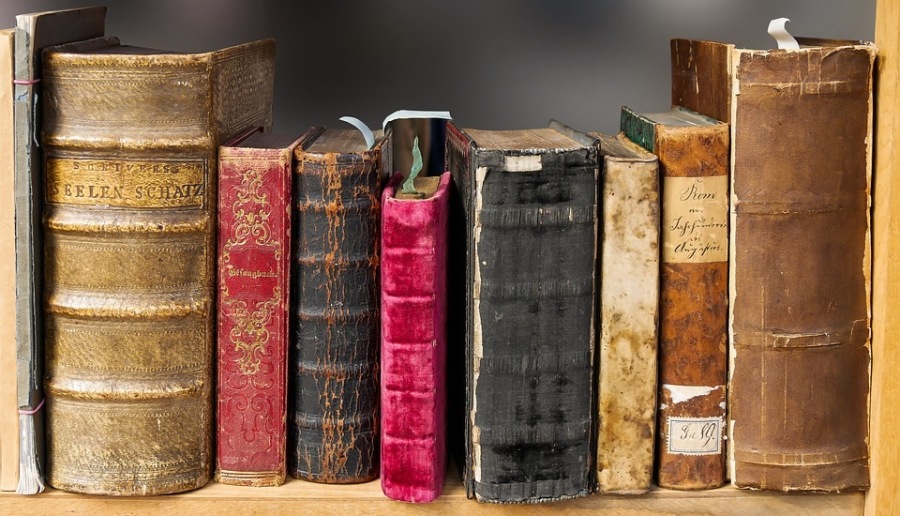 Lately there has been a lot of talk about free data science resources, for various aspects of the field. Even the more advanced topic of deep learning has several such resources that are apparently given away for free. However, many of these resources (usually books) have a cost that's usually hidden and sometimes never discovered. Also, this trend seems to cover various other technical fields, beyond data science.

First of all, let's remember the adage "there is no such thing as a free lunch." Even in cases where an online platform (e.g. Facebook) is free of charge, there is always a catch. In the case of FB, it's the fact that it uses your data (private or otherwise) to get some hard cash from advertisers and potentially other companies that are yearning to know more about you, so that they can sell their products or services better. So, when it comes to something as time-consuming to create as a book, it makes no sense at all to give it away for free. So why would someone do that?
For starters, there is a big market for free stuff. Just take a look at Craigslist and see how much stuff people are giving away for free. If no-one would care for them (due to their often low quality or poor condition), no-one would post ads about them there. Same goes with other, more subtle stuff. People who don't have a budget for their education, tend to go for the free option, even if that doesn't have the veracity and overall quality you'd expect from educational material. Yet, for authors who don't really care about quality and just want to get their name out there, it makes sense (I guess) for them to give away their books. After all, probably they didn't spend that much time working on them as other, more dedicated, practitioners of the book-writing craft.
In addition, some people just want to get a following at all costs. Those people won't hesitate to write a whole book and give it away for free, in order to get a few likes on LI, FB, and Twitter, and perhaps a few followers who in lack of any proper frame of reference, may come to value that book. After all, if someone has only tasted fast-food, it's quite unlikely that they'll be able to appreciate anything else when it comes to food. Taking advantage of this fact, these "authors" probably make their money from whatever stuff they sell to these followers of theirs.
Moreover, some of these authors live in an ivory tower (usually some insulated office in an academic institution) and don't really understand how the real world works. As these people get their salaries from whatever institution they've dedicated their lives to, they don't care about making any money from their books so they give them away for free. Some of them are quite smart though and therefore deliberate in this strategy. They know that their books wouldn't be able to compete with the other (paid) books out there, so they give them away for free in order to ensure someone will read them. Also, the academic publishing houses may not want to publish these books (they tend to have high standards as publishers), so out of vanity, these authors prefer to self-publish these books and give them away for free.

There have been some studies that show that when you pay for something you are more likely to appreciate it, even if the price is low. Perhaps those people who give away their books have heard of this study and they believe that someone will see their genius and not care about paying. However, there is a big difference between downloading & skim-reading a book and buying a book that you'll use a reference source as you delve into the field it is about. Personally I find that having readers of the latter category is far more rewarding and more sustainable.

It's important to remember that there are thousands of books being published very year, even in the most niche subjects. If you don't care about someone ever remembering your book in a few years time, perhaps giving it away for free is fine. However, if you prefer to have a sense of self-respect as an author and get some money from your creation, motivating everyone in the whole production process to give a damn about it, then giving it away for free is a terrible idea.

After all, if you charge for a book, you've probably worked hard for it and have ensured a certain level of quality. This tangible form of respect towards your reader is bound to be acknowledged at least by some people who take interest in your book. If however you don't care at all about your reader and just want to have a book with your name on it out there, even if it's accompanied with a "free download" button, then perhaps being a freebie creator is your path. Whatever the case, it's good to remember that all of the books we know of in the history of literature, for example, were once accompanied by a price tag (even if most of them are out of copyright now). This should tell us something about the whole matter of book publishing...

Non hai gruppi che si adattano alla tua ricerca